Pathways to employment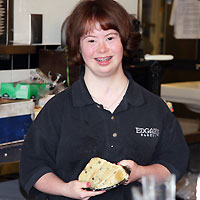 Pathways to Employment is a collection of stepping stones. These opportunities are housed not in one state agency but in many. To make it easier for families and individuals, they are now all in one place.
There is no perfect path. But there are many opportunities available to assist Alabamians with disabilities in finding a path to employment.
Each stepping stone can help reach potential. Some of these opportunities are lifelong and some only last for a year.
Visit the Pathways to Employment website to see which can be helpful for you or your loved one.